Since first encountering the online world, this picture has described much of my life: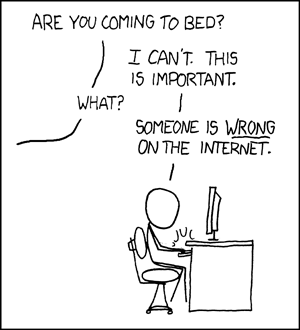 Rhetoric, both spoken and written, can have extremely dangerous consequences.
In online debates, the truth is often concealed through layers of fallacies and oftentimes outright deception.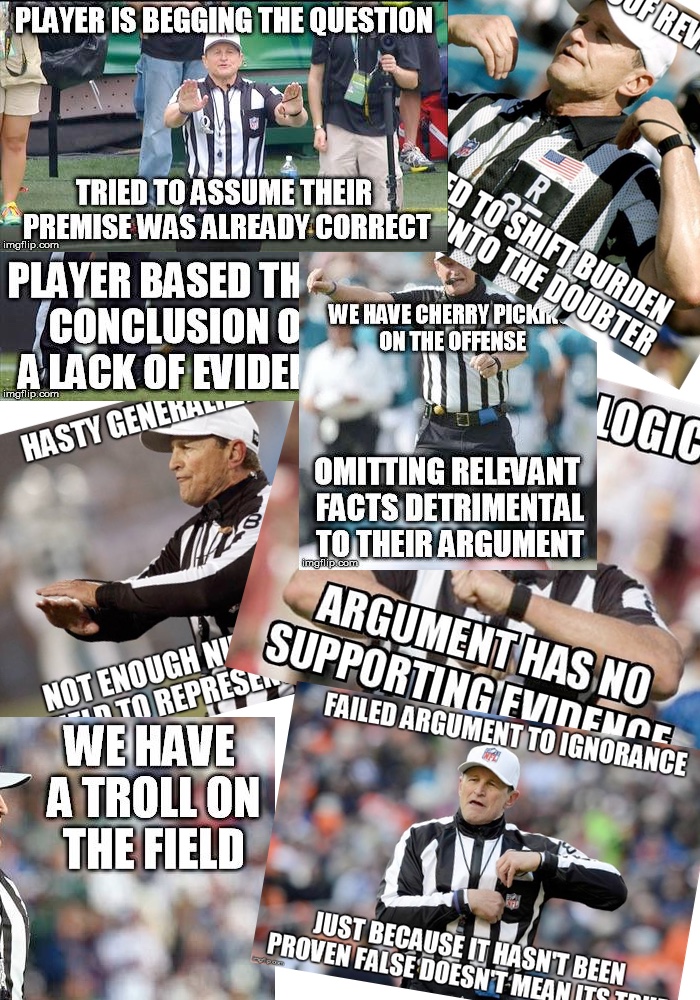 Advancements in modern artificial intelligence, however, could help steer online conversations in a more honest and productive direction.
Much of the tech that's powering things like Siri and Google Translate could one day be used to keep track of who was making what arguments and automatically warn you of any logical fallacies. It could also prevent you from making them yourself.
Implementing such a technology would not be easy. It would run the risk of being too annoying, or, if its accuracy depended on some central authority, it could be used as a weapon to shape opinions and beliefs worldwide (the exact opposite of its intended purpose).
Still, the very possibility is intriguing and probably worth exploring. If anything, it could act as a sort of evolution of traditional grammar and spell check technology that we're already used to.